Sustainability Trends (or Green Alphabet Soup)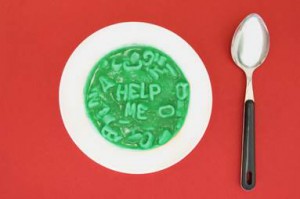 Sustainability has become a major driving force within construction. It's a breath of fresh air for an industry that generates so much waste and, up until now, has had little or no transparency. Architects have pushed this through specifications, and working with end users to gain a certain status related to sustainability programs such as LEED. The problem is keeping up with the ever evolving requirements of sustainability. I'll do my best to break down some of the major facets to give you a broad understanding of the current state of sustainability in the construction industry so that you don't feel like you're eating a bowl of green alphabet soup – where each spoonful is filled with acronyms like EPD, HPD, or FSC.
LEED
Let's start with LEED, or Leadership in Energy & Environmental Design. The current version is LEED v.2009, which is confusing in itself since it's almost 2016. I guess the folks who developed the program feel the same way since the next version will be called LEED v.4. Version 4 should be implemented in full effect beginning November 2016. LEED has different levels, such as Silver, Gold and Platinum, depending on how many LEED credits are achieved. For more information on the specific credits, click here. LEED v.4 will require EPDs and HPDs for products installed in their certified buildings.
So EPDs and HPDs – what's that mean? Environmental Product Declarations and Health Product Declarations are a manufacturer's way of summarizing a product's effect on either the environment (EPD), or the health of people (HPD) who make or use the product. The idea is similar to what the FDA (I know another acronym – Food and Drug Administration) requires concerning ingredients shown on food packaging where you can see the total fat, sodium, sugars, etc. EPD's and HPD's trace each individual component that makes up a product all the way down to where it was extracted from the earth. LEED requires these documents to be certified from third party companies such as GreenCircle or ULE.
Living Building Challenge
A program that is even more rigorous than LEED, is The Living Building Challenge (LBC). Projects seeking LBC certification require Declare Labels for their products. Although these labels are also intended as an ingredients list, this is totally separate from LEED. There are three different categories for Declare Labels: Declared, LBC-Compliant, and Red-List Free. Red-List Free is the most stringent label. It states that the product is free of twenty two classes of chemicals which make up almost eight hundred individual ingredients known to be harmful to either the environment or humans. Products receiving LBC-Compliant Labels may have ingredients on the red list, but at levels that are low enough to comply with the program. Declared labels simply recognize products who are transparent about their ingredients, although they do contain harmful chemicals above complying levels. For more about the Living Building Challenge, visit their site.
ASSA ABLOY Door Group and Sustainability
ASSA ABLOY Door Group (AADG) brands are actively capturing information on existing products, and aiming to meet all of these requirements with new product development. AADG currently has 19 EPDs, 6 HPDs, and 18 Declare Labels with another 13 HPDs currently under review. As of today, we have the only wood door (Graham Serenity) that is LBC-Compliant for commercial building materials! Additionally, ASSA ABLOY Wood Doors offer products that are Forest Stewardship Council (FSC) certified. FSC is an independent, non-profit organization that promotes responsible management of the world's forests. You can read more about FSC in my previous blog about why we should be building with more wood.
This has been a high level overview of some of the more prominent sustainability programs in the industry today. If you have further questions, send them in to the blog and I'll go into further detail for you.
(Special thanks to ASSA ABLOY Sustainable Building Solutions Manager, Amy Vigneux, for letting me borrow the phrase "green alphabet soup"!)