The Need for Hybrid Storm Shelters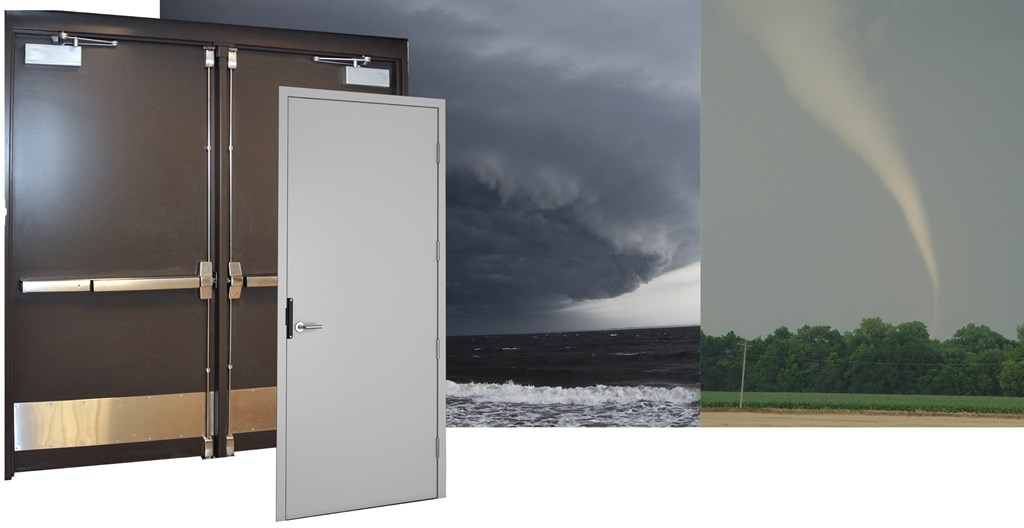 We've all heard of "Tornado Alley", but there's a new hotspot for these powerfully destructive storms. Have you heard of "Dixie Alley"? Beginning about 15 years ago, there has been a substantial incremental increase of tornado activity in the south, where risk of hurricane is also high along the coasts of the Gulf of Mexico and Atlantic Ocean. The convergence of warm moist air moving north across the Gulf of Mexico with cooler air coming from the west makes conditions ripe for tornadoes. This region spans from Texas to Florida, and up to the Mid-Atlantic States. Notably Mississippi and Alabama have seen the highest increases.
There are several worrying factors that contribute to the potential catastrophe in this area. Population density in the southeast is much greater than that in the Midwest, especially places like Florida, which increases the possibility of more fatalities due to these strong storms. The south also has a higher percentage of homes built on concrete block foundations and mobile homes, which lack the structural stability of being tied into the ground which creates a vulnerability to the high winds of tornadoes and magnifies the damage impact. Population density and existing structures are not going to change any time soon, so there is a real need for storm shelters in this region.
Due to the presence of hurricanes throughout the coastal areas of the south, storm shelters are nothing new to this region. However, there are major differences between a tornado shelter and a hurricane shelter. The driving difference is wind speed which directly affects the pressure. Category 5 hurricanes have wind speeds of 157 mph. F5 tornadoes have wind speeds of 261 mph to 318 mph.
ASSA ABLOY brands Ceco Door and Curries now offer a combination storm shelter that resists both tornadoes and hurricanes. The complete assembly offerings are Underwriters Laboratories (UL) listed to ICC 500, FEMA P-361 and approved by the Florida Building Commission (FBC). Each assembly has a design pressure of +/-227 PSF with single and pair configurations available. The components that make up the assembly are the door, frame, hardware options from Corbin Russwin or Sargent, and ASSA ABLOY hinges and accessories. 
As weather patterns continue to change and storms strengthen in intensity and frequency, other regions may be affected. While local jurisdictions determine building codes where these shelter openings are required, they can prove to be a life-saving building component beyond just the coastal areas as well. For more information on these new products, check out the product details on Ceco and Curries sites.