Upgrade Your Opening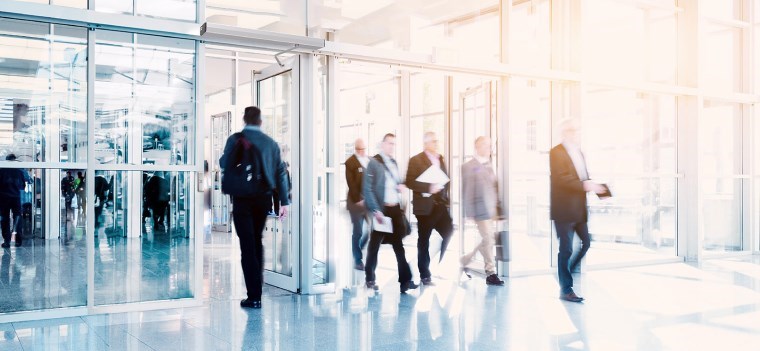 Change is constant and sets about reactions that make people, processes and things evolve. But how do physical buildings react to change, or evolve, without a major renovation? It starts with the building's occupants, and how their interactions with a building change.
As a response to the change in how occupants interact with buildings due to the COVID-19 pandemic, ASSA ABLOY has an initiative that highlights certain products that can help upgrade your opening to reduce germ transmission and add intelligent access control while meeting building codes as well as design and sustainability standards. Check out this link for more information on these types of ways to upgrade your opening.
Other reasons to upgrade an opening may be due to requirement changes related to performance and safety, or it could just be style and aesthetics. Many of these upgrades allow you to retrofit your existing door openings without needing to replace them completely.
Perhaps the use of a space changes from its original design intention. This could result in a noisy room that now needs better sound attenuation. Depending on the desired sound transmission classification (STC) rating, it may be possible to simply add a seal set. Replacing the existing door with a new acoustic door would substantially upgrade the sound performance. There are even retrofit options to replace the frame for a full sound rated assembly that can achieve an STC rating of over 50.
A common upgrade has to do with energy efficiency. After a few seasonal changes, occupants may notice that certain exterior openings do a poor job of keeping the outside temperature from effecting the inside. Not only is this uncomfortable while near the exit, it also wastes energy and those subsequent costs to cool or heat the space add up. The upgrade for this occurrence ranges from weather-stripping and seals, to an energy efficient door and a thermally broken frame. As evidence here, the cost to upgrade the opening pays for itself in energy savings.
Increasing safety can also be a reason to upgrade an opening. Building owners can transform their existing door by replacing the glass and window kits with attack resistant materials. Similarly, a sidelight or window frame can be retrofitted with these products that have been tested to keep unwanted individuals out, even after being shot and attacked for up to four minutes.
Design aesthetics is another popular reason to upgrade an opening. Something as simple as changing the levers or knobs on the hardware can make a big difference. To dress up a "boring" flush door, you can add applied moldings to give it a custom look. Simple upgrades to an opening for aesthetic purposes can transform a space.
Building owners and facility managers have options that allow their brick and mortar to evolve in order to suit the changing needs of its occupants. Upgrading door openings provides flexibility and a cost effective way to accommodate how individuals utilize and interact with buildings.