Multi-Solution Products | STC and Bullet Resistant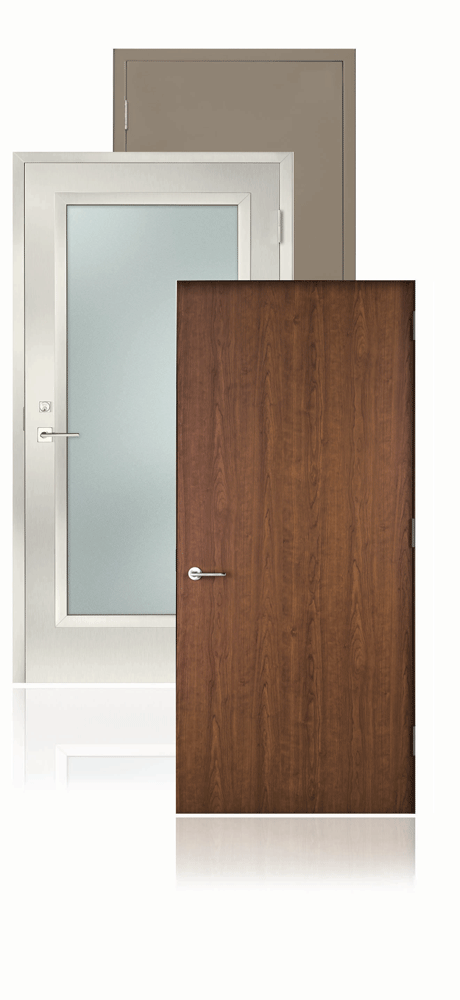 Multi-Solution Products
ASSA ABLOY has a wide selection of high performing specialty doors and frames available for all sorts of applications.  Many times customers are looking to get a single opening with a combination of these specialty attributes.  To provide you with an idea of what attributes are available with each other, I'm going to start a Multi-Solution Products mini-series in which we dive into certain assemblies that feature multiple specialty attributes one at a time.
STC/Bullet Resistant
The first multi-solution product that we'll focus on is STC and bullet resistance.  Obviously gun shots are loud – so if you have a project where you know guns are going to be fired, like a shooting range, sound control is a very important feature for the space.  Other typical applications are police stations and government facilities.
So at what levels are each attribute available when combined?  ASSA ABLOY can provide an STC rating of 50 with a bullet resistance level 1, 2 or 3.  An STC 43 rating is available with bullet resistance levels 4 through 8.  All of these options are available with another specialty technology – stainless steel finish.  This multi-solution product comes as a complete assembly including the door, frame, perimeter seals, door bottom seal and threshold.  All multi-solutions products can be purchased through Ceco Door, Curries, Fleming or your nearest ASSA ABLOY Service Center.