Digitization of the Door Industry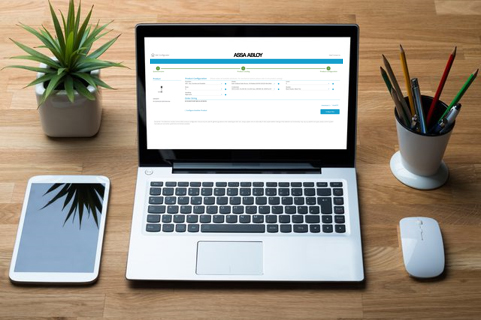 Digital tools are becoming more prevalent in the door industry, proving advantageous for all aspects of the construction process. From the design and specification of projects, to ordering and delivery of products, digital advancements are proving to streamline processes, ensure compatibility and speed up execution.
Building Information Modeling (BIM) allows architects and engineers to build a virtual building as part of the master plan. It takes digital representations of products and inserts them into a 3D interface capable of a virtual walk through prior to construction starting. The advantages of this technology are vast, but include preconstruction troubleshooting and design confirmation that reduces the overall project timeline and costs. Architects can use software plug-ins to create accurate door schedules and specifications of complete openings including doors, frames and hardware.
Online estimating and detailing tools have advanced to allow contract hardware distributors to completely manage projects digitally. This includes estimating, generating submittal packages, placing orders and keeping track of project timelines.
Manufacturers continue to develop product configurators. With increased options and custom features, configurators can even guide novice detailers through the selection of complex componentry. This automated process uses rules and logic that narrow available options in real time, ensuring they comply with each other.
New e-commerce platforms have launched for B2B purchases too. Many projects have custom requirements related to size, function, application, finish and special attributes that result in a formal proposal from manufacturers for bidding purposes, but a lot of orders can be fulfilled from standard offerings of stock inventory. These might be quick turn projects, or those with similar repetitive openings. It's also an easy way to manage your own warehouse inventory levels by replenishing depleted products. This online ordering trend is growing in popularity in the door industry thanks to new platforms with dynamic features. One such online store is the ASSA ABLOY Service Center WebShop. This recently launched e-commerce platform is proving to be the easy button for customers looking to save time and shop at their convenience.
If you're looking to become more efficient in your door and frame designing, estimating, detailing or ordering, be sure to investigate the tools available. They are sure to help improve accuracy and make the most of your time.