Decorative Hollow Metal Frames Fill Void
Quick, what part of a commercial door opening can have interesting and attractive design features? If you answered the lock, exit device, or the door itself, you're correct, as these components come in many beautiful style options. But did you know that the steel FRAME can also be part of the design story? Yes, decorative profiles allow architects and interior designers to make door frames part of the aesthetic of a hotel, school, hospital, office, or multi-residential building.
Precise design preferences apply to everything in a building from flooring to ceilings and everything in between, so why not door frames, too!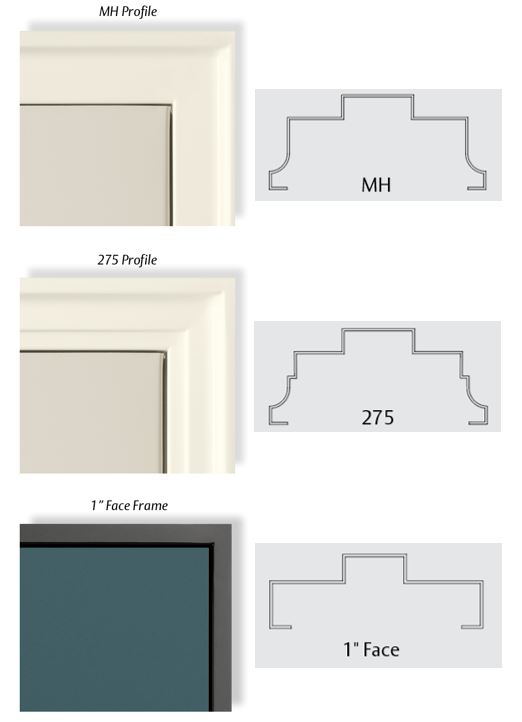 Decorative hollow metal frames come in shapes inspired by popular traditional and modern wood millwork molding styles. Profiles include a classic molding style, a simple shaker/craftsman-inspired style, a sleek, narrow style (shown at right), and special custom profiles. In addition to doors, hollow metal decorative frames work with transoms, sidelights, and borrowed lights, for a consistent, custom look throughout a facility.
Decorative Hollow Metal Frames for Any Application
Why would a designer or architect choose these decorative frames when wood and aluminum options are available? A few reasons:
Steel offers the strength, durability, and fire ratings (up to 3 hours) needed to meet security and life safety requirements in hospitality, educational, healthcare and government buildings
Steel frames come factory painted from the same manufacturer as the doors, for perfect color matching
Doors and frames from the same brand can be prepped for hardware and shipped to the jobsite as complete openings
Energy efficient options are available
Most decorative steel frames are available from Ceco Door, Curries, and Fleming in 18, 16, or 14 gauge masonry and drywall construction with knocked down or welded corners.
Many Design Options!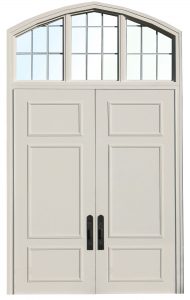 Like the frame around a master work of art, door frames can provide a complementary, finishing touch to an opening and its surroundings. Architects can start with one of the profile options shown above and specify virtually any design or shape (see examples at right). Finish options range from factory-primed or factory-painted in virtually any color, giving designers vast creative freedom. The result is a complete decorative opening that fulfills all safety and security needs.
Beyond standard hollow metal doors, these frames work with decorative door options such as applied moldings, embossed panels, and wood-grain doors. Add in concealed or decorative hinges and locking hardware, and openings become an integral part of the building's design statement!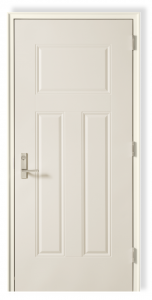 For more design inspiration and some truly "wow" opening ideas, visit The Good Design Studio or see the Decorative Door and Frame Solutions brochure.