ASSA ABLOY Provides Certified Savings to the Department of Defense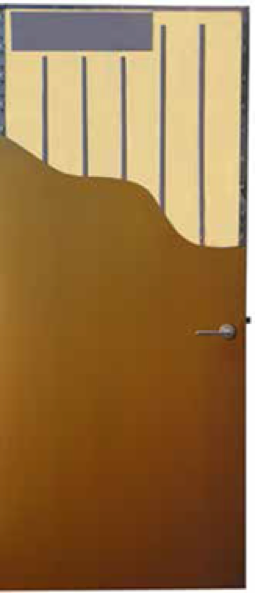 High performance openings from ASSA ABLOY are delivering certified energy savings to Department of Defense (DoD) facilities, providing the government agency trusted sustainable building products that comply with requirements for energy efficiency at federal facilities.
The DoD and third-party agency GreenCircle Certified, LLC examined existing interior and exterior openings at the Marine Corps Systems Command headquarters building in Quantico, VA.  They then compared the performance of these doorways when retrofit with energy efficient door opening products from ASSA ABLOY including Trio-E steel doors, wood doors, and Mercury Thermal Break Frames.  These products used for the demonstration were installed with ASSA ABLOY oversight in coordination with facilities personnel.  Performance data was collected throughout the demonstration by GreenCircle and Dan Glover, product manager at ASSA ABLOY, and compared against the existing standard door products.  Key energy efficiency performance data was measured in heat transmission (determined by U-Factor) and air drafts and seepage (determined by air infiltration rate).  In all cases, the Trio-E openings and ASSA ABLOY Wood Doors greatly outperformed the existing doorways, resulting in $124-$129 certified energy savings per year per single opening!
Before any sustainable products are adopted by military departments, their performance must be proven to meet DoD requirements.  To be considered for installation into a DoD facility, the building component in question—in this case, ASSA ABLOY's Trio-E, wood doors and Mercury Frames—are subjected to pilot demonstrations and real world testing in DoD operational environments.  The demonstration allows DoD end-users to determine, through firsthand experience, if the products meet their requirements for use.
These tests were commissioned by the DoD in response to Executive Order 13693 that requires government agencies to increase the environmental performance and reduce the energy use and costs incurred by Federal buildings.  The goal of the directive is to save taxpayer dollars through avoided energy costs and increased energy efficiency, while also making federal facilities more resilient.